Welcome to the Tour of the dental practice: click the left mouse button on a room to get an insight view.

Would you like to contact us?

Phone:
07154 - 7368

Fax:
07154 - 186455
E-mail: info@zahnarztgaa.de

Address:
Poststrasse 10
D- 70806 Kornwestheim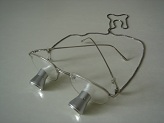 Do you have any questions, click here.