Owner:
Dr. Gerhard Gaa and René Gaa, Kornwestheim (District Ludwigsburg)


Dentist with tradition:
Within 75 years the dental clinic Dr. Gaa is grown in Kornwestheim and build a valuable basis of trust to the citizens. During this time the dentists Gaa (Dr. Erich Gaa, Dr. Gerhard Gaa, ZA Rene Gaa) were always part of the community Kornwestheim and provided valuable medical services to their patients. Now in the 3rd Generation the clinic is still continued.
An overview of our medical services:
Free amalgam filling therapy e.g. plastic, ceramic or gold fillings

Aesthetic dentistry e.g. veneers, all-ceramic crowns

Ceramic restorations with CEREC 3D

Bleaching - for bright white teeth

Implant-Treatment

Periodontal treatment i.e. treatment of gum disease

Individual prophylaxis (e.g. professional tooth cleaning)

Rail therapy

Laser treatment
We want to present a customized solution that fits to you. Your demands for aesthetics and economy should fits to the dental needs and opportunities.

For us, it is also important the prevention of dental caries and periodontal disease, as well as the prevention of renewed disease after completion of rehabilitation through individual prophylaxis solutions.

Would you like to contact us?

Phone:
07154 - 7368

Fax:
07154 - 186455
E-mail: info@zahnarztgaa.de

Address:
Poststrasse 10
D- 70806 Kornwestheim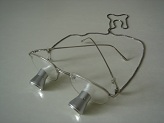 Do you have any questions, click here.