Responsible according to § 10 paragraph 3 MDSTV:

Dr. Gerhard Gaa and René Gaa
Poststrasse 10
D- 70806 Kornwestheim
Phone: 07154 - 73 68
Fax: 07154 - 18 64 55
Email: info@zahnarztgaa.de
Internet: www.zahnarztgaa.de

Links:
This website is regularly audited and updated by btexx business technologies GmbH. In spite of accurate content monitoring, data might have altered in the meantime. As a result we assume no liability and give no guarantee for the topicality, correctness or completeness for the information provided. This is also applicable for other websites referred to with hyperlinks. The content of linked pages is solely the responsibility of the corresponding operators.


Legal notice:
The dentists Dr. Gerhard Gaa und Dr. René Gaa reserves the right to make changes or additions to the information provided.


Copyright:
Gemeinschaftspraxis Dr. Gerhard Gaa und Dr. René Gaa, 2011
The copyright for published posts rests exclusively with Dr. Gerhard Gaa. Reproduction and copying or other use of text or pictures without written permission from Dr. Gerhard Gaa. Foreign contributions do not necessarily reflect the opinion of the publisher. All other products mentioned this website are registered or unregistered trademarks of their respective manufacturers.
Required under § 5 Tele Media Act:
Chamber: National Dental Baden-Württemberg, Albstadtweg 9, 70567 Stuttgart
Legal Profession: Dentist (awarded in the Federal Republic of Germany)
The state in which the title has been granted: Germany
The name of the professional regulations: National Dental Baden-Württemberg
The competent supervisory authority for contract dentists: POS Dental Association Stuttgart
The professional regulations for this website: The fees for dentists, the health care law and professional regulation for dentists. Link for more information: http://www.lzkbw.de/Patienten/Gesetze_Ordnungen/index.php.


Would you like to contact us?

Phone:
07154 - 7368

Fax:
07154 - 186455
E-mail: info@zahnarztgaa.de
Address:
Poststrasse 10
D- 70806 Kornwestheim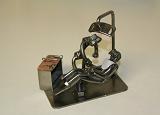 Do you have any questions, click here.